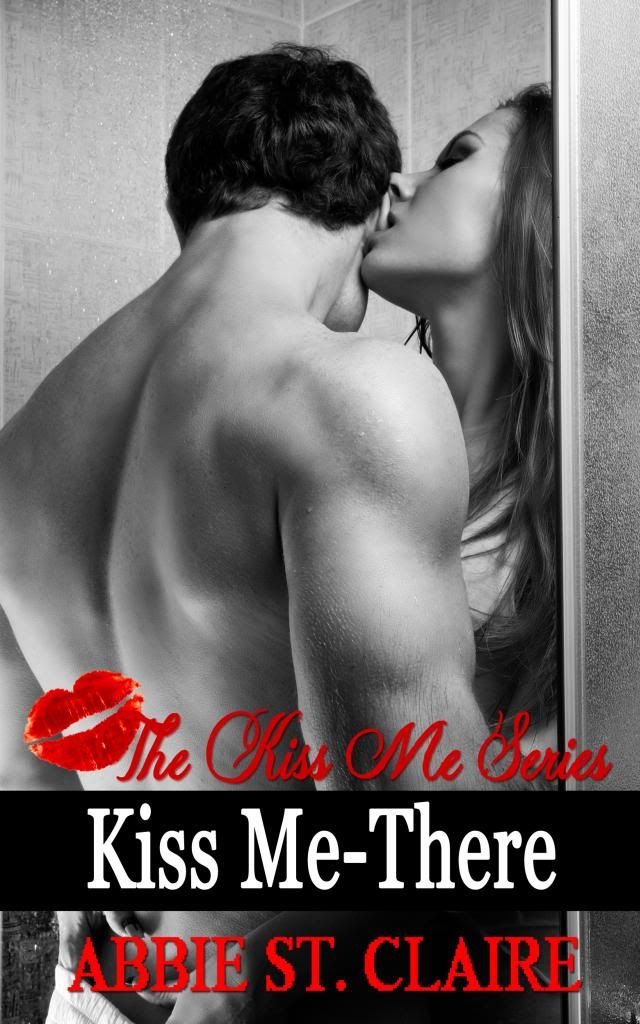 Title: Kiss Me - There (The Kiss Me Series)
Author: Abbie St. Claire
Genre: Erotic Romance
Publish Date: August 12, 2014
Publisher: Southern Ink Press
A fifth-year surgical resident who only has time for her new career…
A talented heart surgeon who's just returned from Doctors Without Borders and wants to make time for romance…
A relationship that can't possibly get off the ground…or can it?
Quinn Ross has only a couple of months left of her residency in Houston before she takes her boards and joins a prestigious heart surgeon in Dallas. When she gets a serious case of pneumonia and becomes a patient herself, she meets Dr. Roman Burke.
Roman found his love in Doctors Without Borders and made a career out of helping those less fortunate, especially small children in places like Haiti. Roman hid his heart under a magnificent tattoo for a very private reason and when Quinn thinks she's found the reason…she's misled and very wrong, making a wild move which leaves her feelings and her heart locked away.
Can they find they find their way back to each other?

Quinn is a very strong character who exactly what she wants and is willing to do anything get it, including risking her own health. Thank you for her she has great friends that care about her and she finds Roman...or should I say Roman finds her.
Quinn and Roman are the perfect couple. They support each other. They help each other. Take care deeply for each other. Just when I thought things were going to work out forever, something changes things. After that, I just couldn't put the book down. I needed to know that things worked out for the two of them. They needed to get their HEA. Unfortunately, both of them went on with their lives putting miles between them. My heart broke for both of them. They needed each other. I just kept my fingers crossed that date would intervene and ask would be well in their world again.
Amazon | Smashwords | Barnes and Noble

I'm a Texan through and through.

While I've lived in various parts of the state, Houston is home now, but Dallas is my favorite part of the state and Austin runs a close second. Let's hear it for the HORNS!

T he hubs and I enjoy having friends over and our place is kindof a hangout...of sorts. We cook and entertain together.

I want my stories to excite the reader. I love it when readers reach out to me.

I have several things planned for 2014. Up first will be my series of Hook-Ups with Ace's Key, Booty Call and Consolation Prize.

I'm launching a standalone novella series called The KISS ME SERIES. Each novella will be sure to deliver snarky or wild and zainey or erotic twist to romance and perhaps a combo of all of it. First up is KISS ME-MY ASS guaranteed to get the temperature up, if you know what I mean. Releasing June 17th. Followed by KISS ME-T HERE and KISS ME-IN THE RAIN.